What Are Planet Friendly Gift Sets?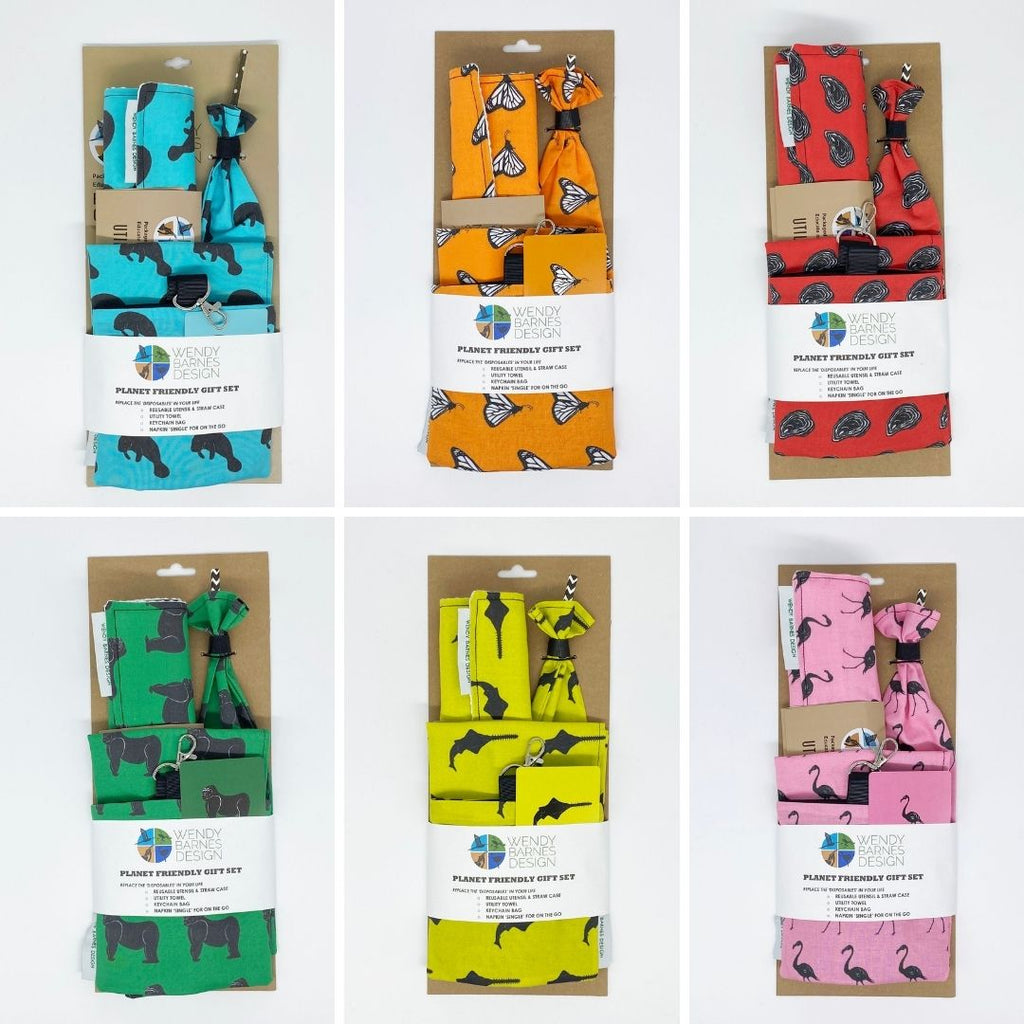 Gift sets are always a great go-to. Whenever you struggle finding that perfect gift, a gift set usually solves the gifting dilemma. With variety built-in, you can be fairly sure your gift recipient will love at least one of the things (hopefully all of the things!).
In launching a gift set, three necessities were needed. Wendy Barnes Design's brand vision is 'To Delight with Use and Purpose.' Here is how all three parts of this equation are included:
DELIGHT
Vibrant colors and patterns! With endless patterns of plants and animals designed from pen and ink artwork, the right combination is sure to bring a smile to your giftee's face.

USE
Eco-friendly, disposable skipping, single-use plastic eradicating gifts. Shown above is the Reusable Straw Case for both reusable straws and reusable utensils. A must-have for take-out emergencies! (i.e., I need take-out now!)
Also included in the Gift Set is the Utility Towel for skipping paper towels, a Napkin 'Single' for on the go use and a Keychain Bag- great for small snacks and/or dog walking supplies!
PURPOSE
Each product is truly planet friendly by giving back to a wildlife conservation organization working to protect an animal, planet or habitat. The Manatee Planet Friendly Gift Set proudly gives back to Save the Manatee- tirelessly working to save manatees right now.
At this stage in the game, a whole planet health approach is a must. The Planet Friendly Gift Set gives you the chance to make a difference in style!
Wendy Barnes Design connects wildlife conservation causes to everyday lifestyle choices through animal prints resulting in awareness and action. Sign up for special sales, updates and to meet the partners you can support through every purchase and more at www.wendybarnesdesign.com