Wildlife Lovers Holiday Gift Guide 2022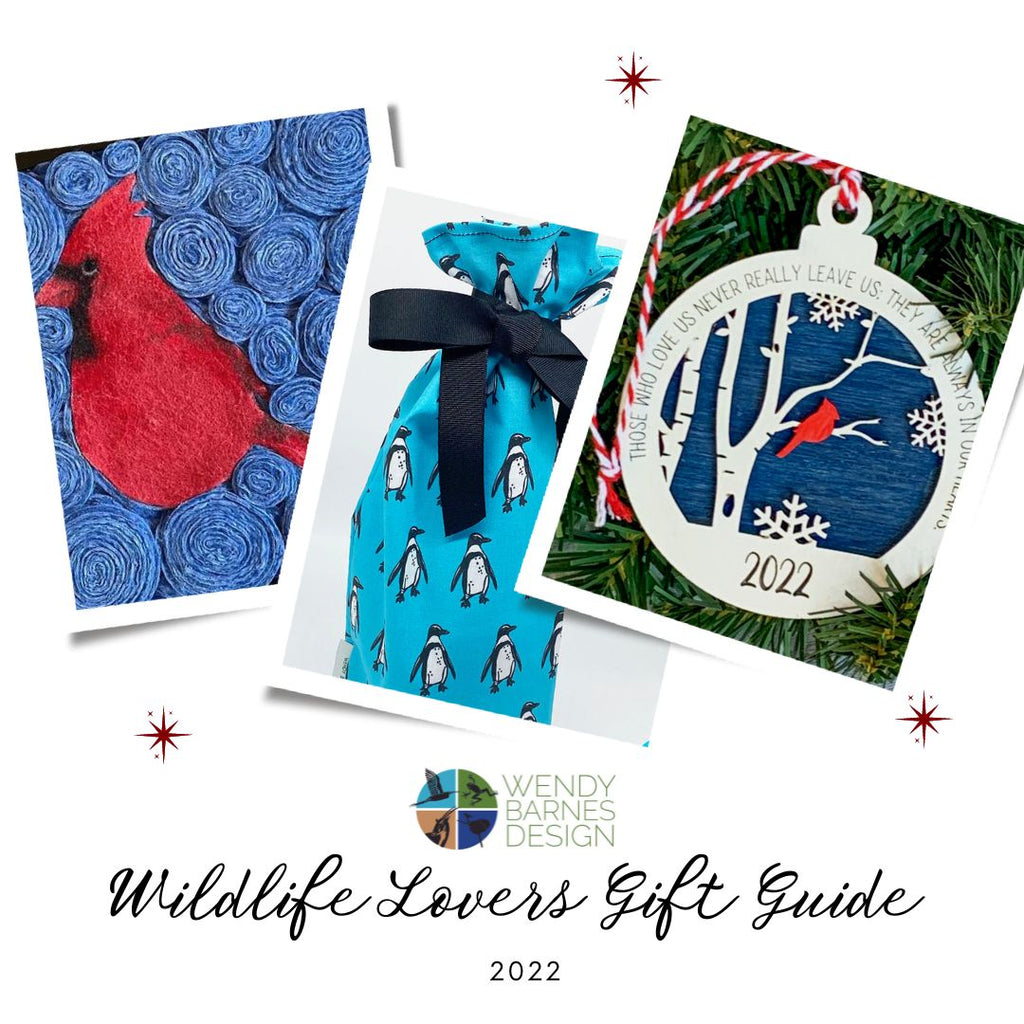 Here are my top ten 2022 gift ideas
 

for wildlife lovers!

Click on links or images to shop- each will open in new window so you can continue scrolling this list while you view them all!
1. Gifts for that special age where we outgrow toys but still need whimsy:
Dumbo Octopus Enamel Mug by Elizabeth Bonert
2. Gifts for the person who fills their home with wildlife charm:
Safari Shelf Sitters by Welljourn Artisan Shop
3. Gifts for the cat lover in your life who needs a daily smile:
Rescue Cats Round Potholder by Georgia's Cat Corner
4. A personalized gift for a coastal living loved one (Maryland is a bonus!):
Maryland Blue Crab Company Cutting Board
5. Gifts for that special someone who adores the beauty of nature:
Hummingbird Stacker Ring from Cactus Quoll Creations
6. Gifts for the scent lover who appreciates all-natural goodness:
Goat Milk Soap by Wild Goat Soap
7. Gifts for people who love unique candles that give back to conservation:
Candles and Wax Melts by Trendy Wendy Beauty
8. Gifts to treasure our loved ones forever:
Cardinal Memorial Ornament by Blue Daisy Dreamer
9. Extra special gifts for loved ones when you want to go big:
Crafty Cardinal by Amy Gillespie Studio
10. Gift Bags to put everything into that allow your gift to keep on giving:
African Penguin Gift Bags by Wendy Barnes Design
Enjoy and may your wildlife lover shine a big smile this holiday season!
Wendy Barnes Design connects wildlife conservation causes to everyday lifestyle choices through animal prints resulting in awareness and action. Join the mailing list for updates, sales and to meet the partners you can support through every purchase and more at www.wendybarnesdesign.com