Best Ways to Reduce Paper Towel Use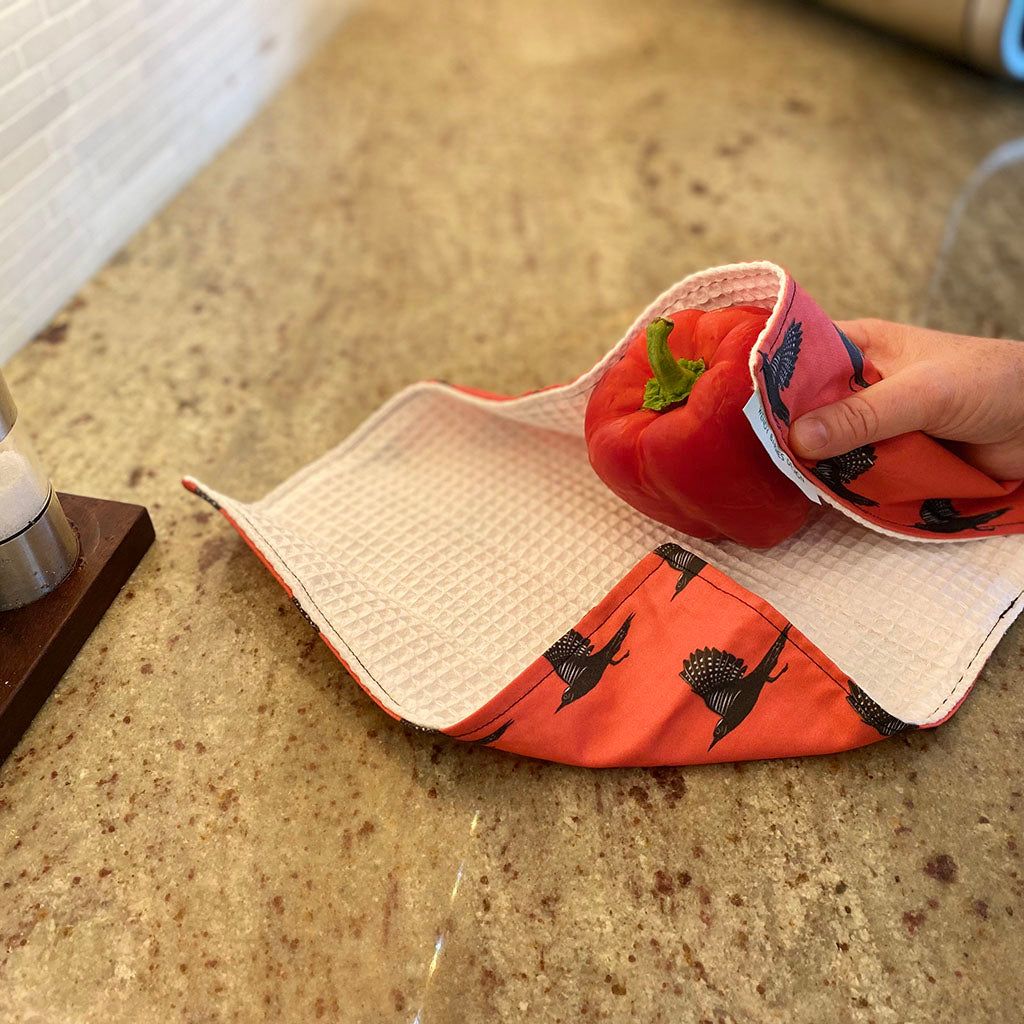 I'm constantly testing and trying all of my products at home. My #1 favorite way to use my Utility Towel is to dry produce!  For me, this is one need for which I always reached for paper towels in the past.
I keep one towel hanging for drying hands and another for drying produce. What are your biggest paper towel culprits, and could these towels replace the need?
You can use Utility Towels around the Kitchen to:
Dry Hands
Dry Produce
Wipe Counters
Clean Appliance Glass
Open Tough Jars
and more!
Use to clean any household mirrors or even use as a golf towel.
Machine washable or simply handwash in sink after a task and hang on faucet to dry!
Shop all 50+ patterns of Utility Towels now on www.wendybarnesdesign.com
Wendy Barnes Design connects wildlife conservation causes to everyday lifestyle choices through animal prints resulting in awareness and action. Join the email list for special sales, updates and to meet the partners you can support through every purchase and more at www.wendybarnesdesign.com