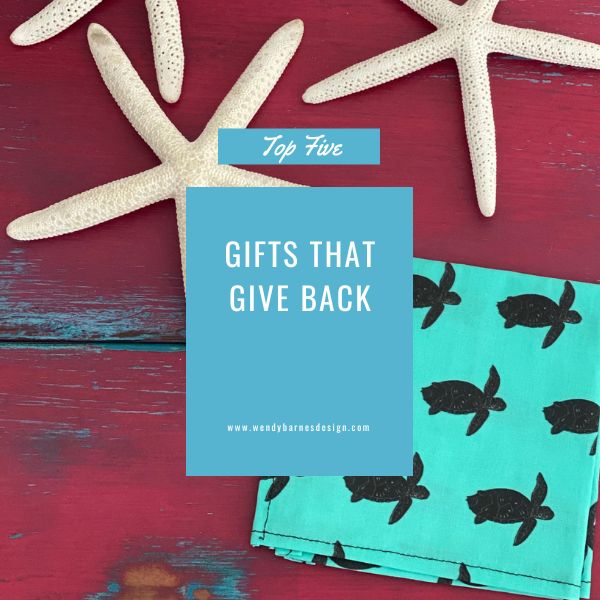 If you are shopping for gifts that give back, I know you care about the health of our planet, people and wildlife and want to make an impact.
You know that you can gift not only a great present but also something that has meaning behind it either for yourself or the person receiving the gift.
Shopping with intention to have your dollars do more can give you that positive shift from feeling helpless to generous. Knowing you are doing something to help in your own way is uplifting!
I vet wildlife conservation partners worldwide working to protect all sorts of species so you can proudly shop knowing you are supporting good people doing great things for our planet all in one place.
Here are my brand's top five gifts that give back to animals and wildlife conservation partners working hard to protect them:
1. Utility Towels
Reduce your paper towel usage with an absorbent, soft towel in a modern format. Just big enough to get important jobs done without excess waste.
2. Gift Bags
Give 'better' gifts by eliminating waste of a paper gift bag that, let's face it, only looks good one or two times and are expensive. Reuse for annual occasions around the home and/or upgrade your special gifts in a reusable gift bag that the recipient can use for all sorts of things or re-gift!
3. Planet Friendly Gift Sets
A charming set of four ways to reduce common disposables including a Utility Towel, a cloth Napkin 'Single' for on-the-go and take-out, a Reusable Straw Case for holding both reusable straws and reusable utensils to skip those disposable plastic ones that are so hard to eat with anyway, and a Keychain Bag to skip plastic 'baggies' for small snacks, dog treats and more.
4. Tote Bags
Can't choose your favorite animal to support? Choose a patchwork pattern featuring all of your favorites and even ones you may not know! Lightweight and comfortable to carry, these reusable tote bags are great for everyday use as a purse and for tossing your purchases in- skip a single-use plastic bag in style!
5. Snack Bags
With the emphasis on single-use plastic grocery bags, we forget that single-use plastic sandwich bags and snack bags are also a huge source of waste. Easy, convenient and cute, these reusable Snack Bags are food-safe with water-resistant lining for everything from nuts to strawberries. Machine wash or simply pull the lining out and rinse or brush off!
My brand is committed to giving back, reducing our carbon footprint, reducing single-use plastic waste and making you aware of the many and varied wildlife conservation organizations worldwide needing your support. You accomplish all of the above simply by choosing to shop brands with gifts that give back. Thank you from myself and all of my partners!
Shop Gifts That Give Back to Animals Now!
Wendy Barnes Design connects wildlife conservation causes to everyday lifestyle choices through animal prints resulting in awareness and action. Join the email list for special sales, updates and to meet the partners you can support through every purchase and more at www.wendybarnesdesign.com