Why Seeing Dolphins Is Never Boring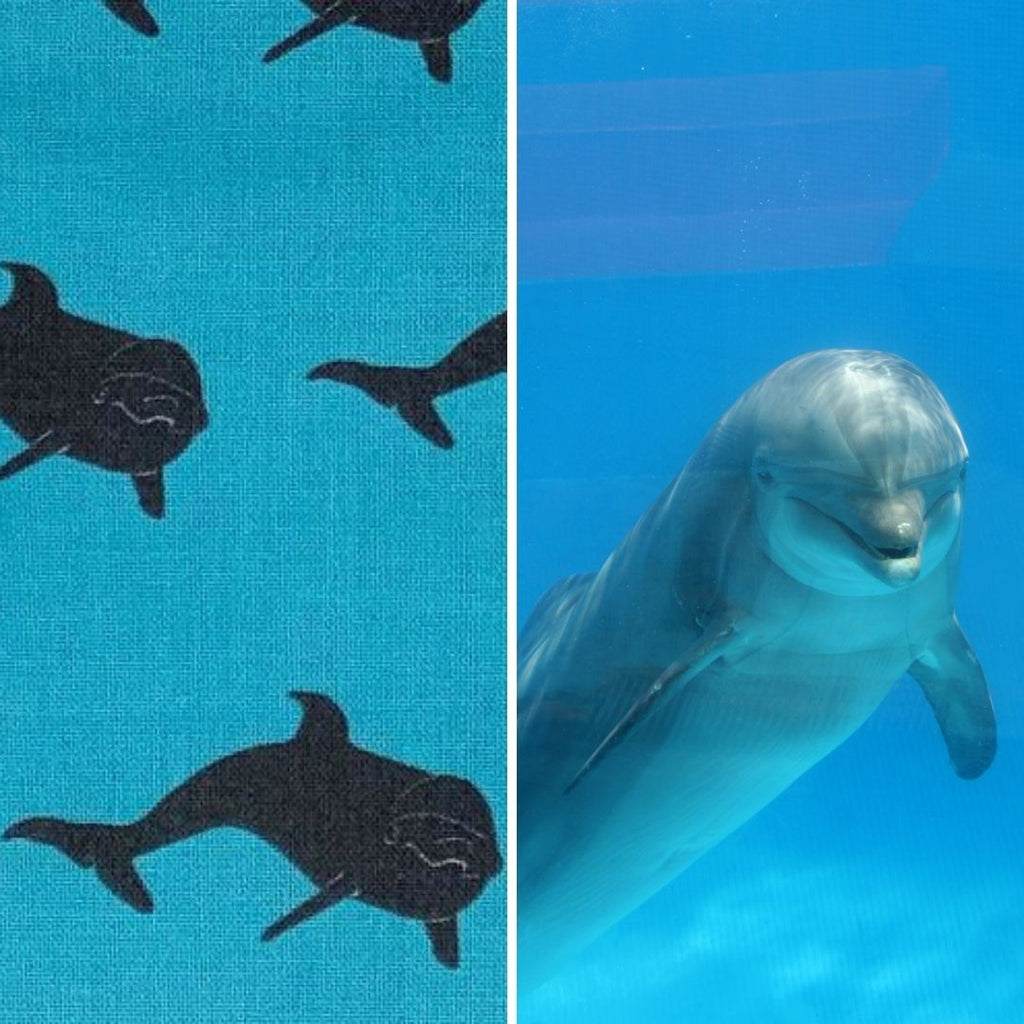 Watch for dolphins! Here in Florida, I live a couple minutes from a causeway that crosses the Indian and Banana Rivers. Every time (for years!) my family crosses, one of us says 'Watch for dolphins!' and while that may seem like it would be annoying after a while, it NEVER gets old.
Why is that? So many things in life get old, stale and sometimes downright annoying when repeated over time. Spotting dolphins never does! My mission is to 'delight' with use and purpose. The 'delight' part is the animal (and some plants!) My hope is that I match the animal with a pattern that brings you joy. The kind of joy I feel when I spot a dolphin!
The Dolphin Pattern not only gives back to its partner, One Hundred Miles, it gives back to you as a reminder of what makes you happy. 
Wildlife has the amazing capacity to never be boring. If you find the right animal to connect with and/or observe it, I believe it is the path to true happiness. This could be in the form of a pet, but it doesn't have to be. I could sit and watch for dolphins all day.
When I draw these animals, I need to first study many photos to ensure accuracy and also to properly portray the feeling the animal gives me. This allows me to connect with each animal as an added benefit and I am truly grateful. Hopefully, this feeling is passed on to you!
What do you 'watch for' where you live? What animal sighting never gets old?? Thanks nature, for being amazing and ever inspiring!
SHOP YOUR FAVORITE ANIMAL PATTERN NOW!
Wendy Barnes Design connects wildlife conservation causes to everyday lifestyle choices through animal prints resulting in awareness and action. Sign up for special sales, updates and to meet the partners you can support through every purchase and more at www.wendybarnesdesign.com