How Many Single-Use Plastic Snack 'Baggies' Do You Use?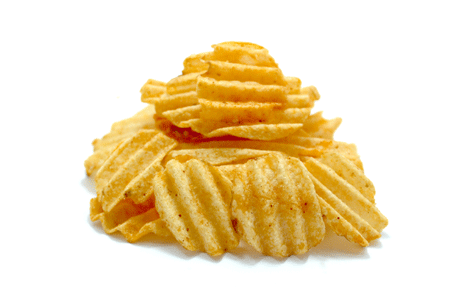 Yes, they are convenient. Yes, they are easy. Yes, they are poisoning our planet. Yes, they are contributing to plastic pollution. Which side of the coin do you favor? I have a solution no matter what side you are on. You need reusable snack bags in your life. I made the switch a few years ago when I was beta testing the snack bags I make and I have not bought a box of plastic 'baggies' since!
Not only have YOU heard the news that now we reuse, so have the next generation. Little kids in school are hearing about plastic pollution and then getting mixed messages with snacks packed in single-use bags. Help them learn by example and make the switch.
A quick count of a household with one school-aged child is roughly one baggie a day for the child and one every few days for an adult on the go. This home is easily going through a box of 40 a month. This adds up to about $50 / year in single-use waste, which is about 500 bags, per one small household! Single-use is what it sounds like- you use it once and toss it. Ask yourself if this is what you do... scary, isn't it?
An obvious, immediate improvement is using these disposable products even twice- imagine if everyone did this- we would cut in half the amount of waste we are generating from them- 250 bags a year per small household... still not feeling warm and fuzzy? Me neither. I also am not so sure I trust using these products meant to be tossed after one use again and again- with all of the disease in our world and confusion on some of the causes of the big ones, I prefer to avoid plastic that might be breaking down into my snack!
I had to make a change for myself and I liked it so much I made them available to my customers. Wendy Barnes Design premium reusable Snack Bags are machine washable if you need it, otherwise you can simply pull out the lining and batt off crumbs until a wash is needed. I usually wash mine every other day depending on what I carry in them. With a food safe, water-resistant lining, these snack bags can hold any dry foods and even slightly messy ones like strawberries!
Supporting wildlife conservation partners is my mission- with fabrics in dozens of animal prints all giving back, you are not just saving money, you are not just reducing plastic waste, you are also participating in wildlife conservation with every sale! Every living thing benefits from less single-use plastic in the world.
Carry reusable snack bags- your new easy and convenient way to actively protect our planet!
Wendy Barnes Design connects wildlife conservation causes to everyday lifestyle choices through animal prints resulting in awareness and action. Join the newsletter and meet the partners you can support through every purchase and more at www.wendybarnesdesign.com